Abogados con experiencia en los Condados de Bergen y Hudson, Nueva Jersey
Durante más de 60 años, hemos brindado un servicio legal de la más alta calidad a nuestros clientes . Nos hemos ganado la reputación de tener una integridad impecable, prestando atención a los detalles.
Goldman Davis Krumholz & Dillon, P.C. es una empresa de abogados compuesta de cuatro socios, asociados con experiencia y un personal de apoyo de asistentes legales, secretarias y auxiliares. Contamos con la capacidad de enfrentar litigios complejos y tenemos una amplia experiencia en el manejo de litigios civiles complicados; a la vez, mantenemos un servicio personal e individualizado.
Nuestra empresa valora la calidad de nuestro trabajo sobre la candidad
No somos una práctica jurídica de gran volumen; nos centramos en la alta calidad en nuestro enfoque. Nuestros abogados son selectivos al aceptar clientes y casos. Cuando Ud.se convierte en nuestro cliente, pasa a formar parte de nuestra familia. La longevidad de nuestra firma se basa en una base firme de relaciones receptivas, cercanas y de largo plazo con nuestros clientes.
Confiados por jueces con enfoque de todo nuestro equipo para cada caso
Hoy día, es imprescindible que nuestros abogados adopten un enfoque de equipo, aportando experiencia diversa a cada problema legal, con la mejor tecnología y personal. Vivimos de acuerdo con ese credo, utilizando el conocimiento y la experiencia colectiva de nuestros abogados, junto con un uso eficiente de la tecnología moderna, en cada caso. Esto nos permite brindar un servicio legal de la más alta calidad a un costo justo y razonable.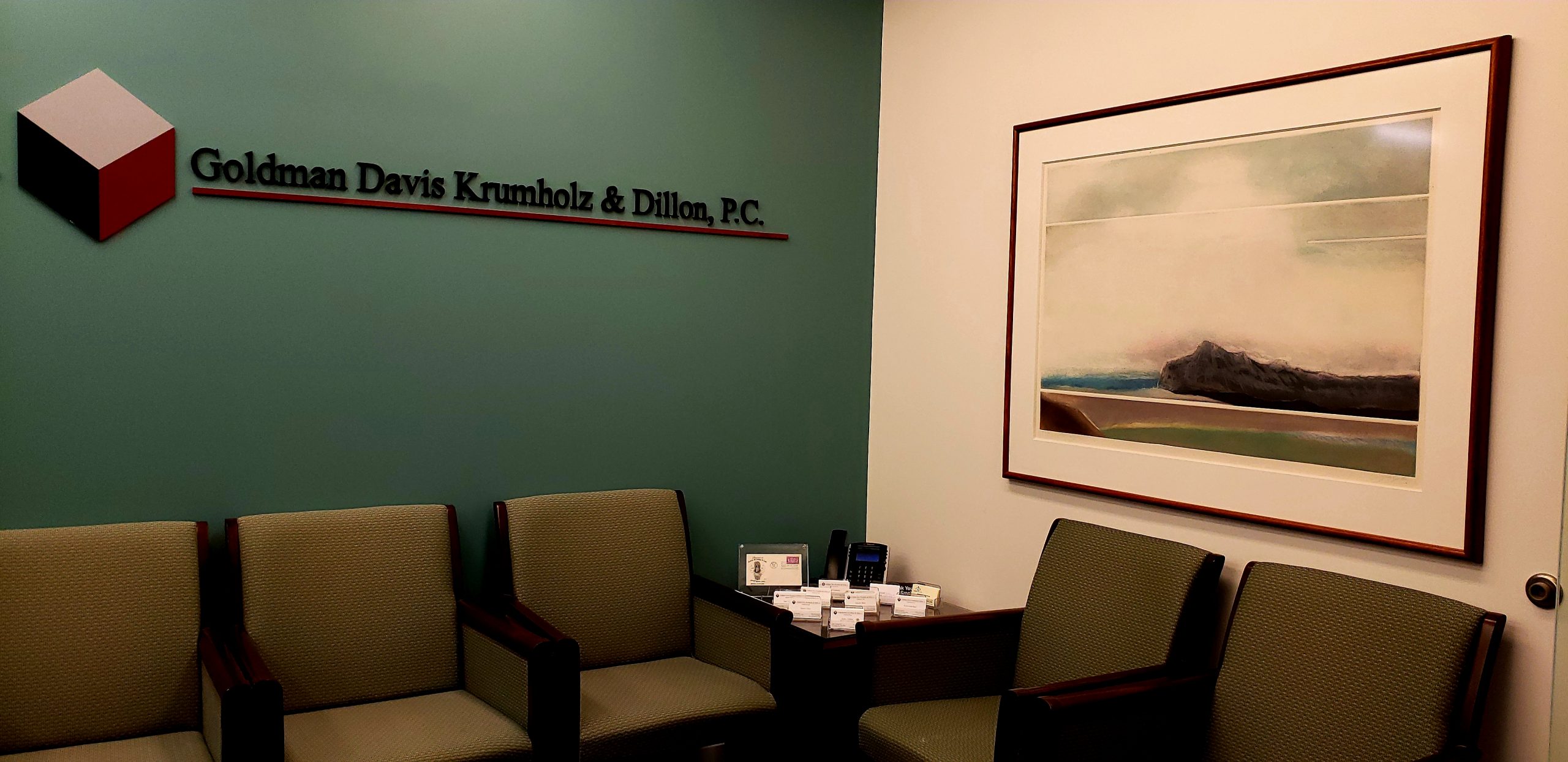 Hackensack Office
Three University Plaza
Suite 410-4th Floor
Hackensack, NJ 07601
Office:
(201) 488-2600
Jersey City Office
648 Newark Avenue,
Jersey City, NJ 07306
Phone:
(201) 656-5232
Main Office: Three University Plaza | Suite 410-4th Floor | Hackensack, New Jersey | 07601
Office: (201) 488-2600 | Fax: (201) 488-5059 | Email Us
© 2020 Goldman Davis Krumholz & Dillon, P.C. | All Rights Reserved.
Disclaimer | Site Map |Privacy Policy
With offices in Hackensack, New Jersey and Jersey City, New Jersey, the experienced civil litigation attorneys of Goldman Davis Krumholz & Dillon, P.C.,
serve all of Bergen County, Hudson County and surrounding communities, including Teaneck, Maywood, Bogota, Lodi, Fort Lee, Passaic, Englewood, Garfield, Elmwood Park, Clifton and Saddle Brook.
Business Development Solutions by Web and Cloud Services, LLC