GOLDMAN DAVIS KRUMHOLZ & DILLON


SERVING HACKENSACK & JERSEY CITY AREAS
Tenure Law
CONCEPT OF TENURE
Tenure law has come about to protect educators from being at risk of losing not only their tenure but their pension as well. The concept of tenure has existed in New Jersey for over 100 years.  The idea of tenure was to aid in the establishment of a competent and efficient school system by affording to principals and teachers a measure of security in the ranks they hold after years of service.
This was the context of tenure as it initially existed.  However, in recent years there has been more of a focus on the students and less on the teachers.  As a result, in 2012, the time to gain tenure was increased to 4 years.  But more importantly with the "Teacher Effectiveness and Accountability for the Children of New Jersey Act" (TEACHNJ), also changed the evaluation rubrics which has prevented some teachers from achieving tenure, but more importantly, has provided more opportunity for a school board to challenge and remove a teacher or principal's tenure.  While in many cases, the removal of tenure is a good thing, enabling the district to fire a teacher for non-performing, even after the teacher has performed well for years, the new tenure law has also made it possible for school districts to create a myriad of reasons used to try to remove tenure from a teacher or principal.
There are certainly clear cases where tenure should and must be removed (sexual interactions with students, distributing pornographic photos to students via phone texts, having inappropriate relationships with students outside of the classroom, using profane language inside the classroom and many others), the new tenure law has also been used by school districts to attempt to remove tenure from teachers and principals for purely political reasons.
Some of these proffered reasons may be allegations of creating a hostile work environment when none exist, especially when it is a woman complaining against a man; or the general conduct of "conduct unbecoming" (an ill-defined reason why tenure may be removed) when perhaps a school district wants to simply get rid of a teacher or principals due to personality conflicts.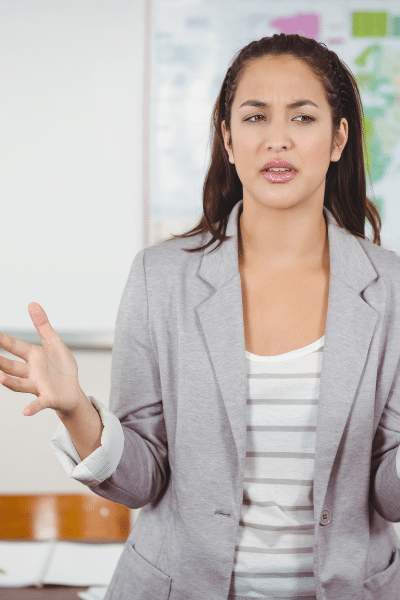 New Tenure Law
Until 2012, the Commissioner of Education had the final say in deciding whether a person's tenure was removed, but this was only after a hearing with witnesses before a Judge in the Office of Administrative Law.  If, however the Judge ruled against a teacher or principal, that individual would be able to challenge that finding before the Appellate Division in the State of New Jersey, in which that decision could be overturned if it was against the weight of the evidence or if a decision was made based upon the admission of clearly inadmissible evidence.
However, under the new law, once a Board of Education certifies the tenure charges, and they are delivered to the Commissioner of Education, the matter is then sent to an "Arbitrator" who then makes the final decision, after a hearing, as to whether tenure will be removed.  This process, while making it more streamlined and simpler, does have the potential of creating a situation where the District has a much better chance of having tenured removed.  The question then becomes; Why is this so?
Arbitrators
First, arbitrators are selected by the Department of Education after being scrutinized.  But these arbitrators do not have to be active attorneys in the State of New Jersey.  For example, in the current list of arbitrators in this state are a university professor and licensed attorney (not a practicing one) and others that may have had involvement in other non-New Jersey Boards of education but not in New Jersey.  This can and does at times result in decisions that are either not based upon the law or more importantly, do not provide for procedural due process safeguards.  According to the Statute, the only requirement for arbitrators is that they serve on the American Association panel of Labor arbitrators and that there are members of the National Academy of Arbitrators.  The statute also says they shall have knowledge and experience in the school law employment sector.
While on its face, these qualifications may seem fair for both teachers and districts alike, they are not.  Many arbitrators are unwilling to apply evidence law and to adhere to procedural safeguards for the teacher or principal.  Remember, the school district has had perhaps months to prepare for these tenure charges and more than likely has lined up a slew of witnesses who are unwilling to put their own job in jeopardy.  The accused teacher or principal may only have their own good will, and hopefully a good attorney.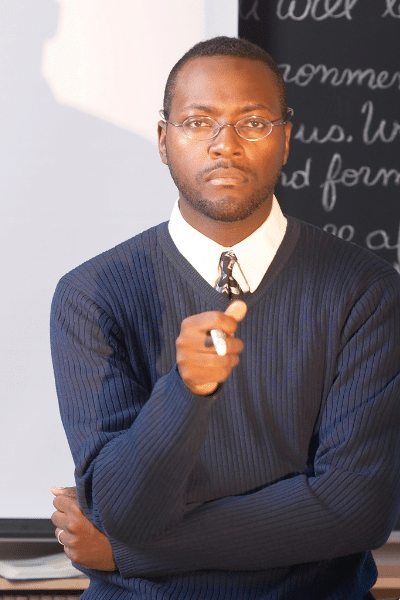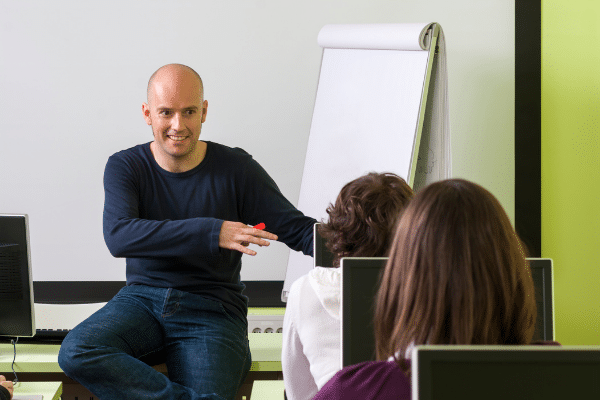 Can Arbitration Decisions be Appealed?
What makes this process even more unfair is that by having an arbitrator decide a tenure case, the possibilities of appealing an adverse decision are very slim.  The arbitrator's decision is binding on the Commissioner of Education and can only be appealed in a limited situation.  The grounds for appeal are:
If the decision was procured by corruption, fraud or undo means.
Where there was evident partiality or corruption by the arbitrator.
Where the arbitrator was guilty of misconduct in refusing to postpone the hearing for sufficient cause and.
Where the arbitrator exceeded his/her power that a mutual, final and definite award upon the subject matter submitted was not made.
It is easy to see therefore, that in many situations, where the facts do not call for removal of tenure, if the arbitrator feels differently, there is essentially no right of appeal for the teacher or principal.  So, if an arbitrator who is not familiar with certain rules of evidence in New Jersey or simply has a "gut" feeling about the guilt or innocence of a teacher or principal, someone who has 20, 30 or even 40 years of an unblemished record may in fact lose his/or her tenure and be terminated.
Why it is important to Seek Counsel in a Tenure Law Matter
In addition to losing his/her job, the educator may also lose his/her pension.  While a person may have built up a substantial pension during their years of service to the school district, the Pension Board has the right to remove all or part of that person's tenure based upon what was found by the arbitrator.  This could be devastating.
Therefore, it is imperative upon all teachers and principals who are facing Tenure Charges to at the very least seek the advice of competent counsel.  Waiting until after the tenure hearing may be too late.
Evan L. Goldman and the team at Goldman Davis Krumholz & Dillon are experienced Tenure Law Attorneys and can advise and/or represent you if you are facing tenure charges.
You Have Rights…
Together we can Protect Them!
Main Office
Three University Plaza
Suite 410-4th Floor
Hackensack, NJ 07601
Office:
(201) 488-2600
New Jersey Office
648 Newark Avenue,
Jersey City, NJ 07306
Phone:
(201) 656-5232
Main Office: Three University Plaza | Suite 410-4th Floor | Hackensack, New Jersey | 07601
Office: (201) 488-2600 | Fax: (201) 488-5059 | Email Us
© 2020 Goldman Davis Krumholz & Dillon, P.C. | All Rights Reserved.
Disclaimer | Site Map |Privacy Policy
With offices in Hackensack, New Jersey and Jersey City, New Jersey, the experienced civil litigation attorneys of Goldman Davis Krumholz & Dillon, P.C., serve all of Bergen County, Hudson County and surrounding communities, including Teaneck, Maywood, Bogota, Lodi, Fort Lee, Passaic, Englewood, Garfield, Elmwood Park, Clifton and Saddle Brook.
Business Development Solutions by Web and Cloud for Law Firms