Wrongful Termination
If you believe that you have been terminated unlawfully or discriminated against contact us to learn what your rights are. If you have been illegally terminated, we will fight for you .
Have you been fired from your job because you brought a complaint about your wage and hours and that you were not being paid overtime or the proper wage rate?
Were you let go of your job after your boss found out that you were pregnant?
Were you terminated because of your race, age, gender, sexual orientation, nationality/ethnicity or because you suffer from a disability?
If you believe you have been fired from a job for an illegal reason, you may have a wrongful termination claim.
At Goldman Davis Krumholz Dillon, P.C., we fight for the rights of employees throughout New Jersey Since 1930, our attorneys have been fighting for a more fair and equal opportunity workplace.
Illegal reasons to terminate employment include:
Discrimination based on age, race, gender, sexual orientation, nationality/ethnicity, familial status, pregnancy or religion
Retaliation for seeking benefits under the Workers' Compensation Act
Violation of a term in an employment contract
Whistle-blowing or complaints made of illegal activities or violations in the workplace
Sexual harassment
Disability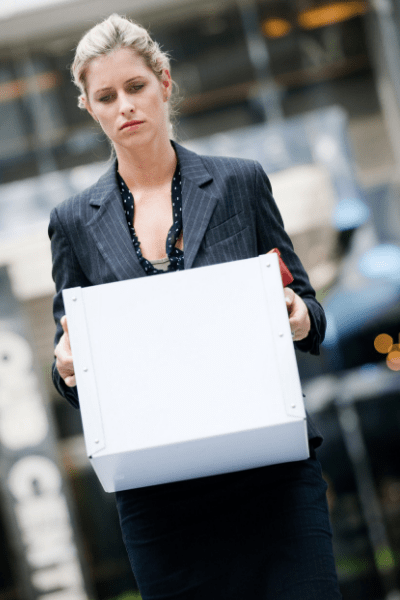 You Have Rights...
Together we can Protect Them!
Main Office
Three University Plaza
Suite 410-4th Floor
Hackensack, NJ 07601
Office:
(201) 488-2600
New Jersey Office
648 Newark Avenue,
Jersey City, NJ 07306
Phone:
(201) 656-5232
Main Office: Three University Plaza | Suite 410-4th Floor | Hackensack, New Jersey | 07601
Office: (201) 488-2600 | Fax: (201) 488-5059 | Email Us
© 2020 Goldman Davis Krumholz & Dillon, P.C. | All Rights Reserved.
Disclaimer | Site Map |Privacy Policy
With offices in Hackensack, New Jersey and Jersey City, New Jersey, the experienced civil litigation attorneys of Goldman Davis Krumholz & Dillon, P.C., serve all of Bergen County, Hudson County and surrounding communities, including Teaneck, Maywood, Bogota, Lodi, Fort Lee, Passaic, Englewood, Garfield, Elmwood Park, Clifton and Saddle Brook.
Business Development Solutions by Web and Cloud for Law Firms