Workplace Accidents
If you've been involved in a workplace accident and are having difficulty receiving workers' compensation benefits, you'll need help in getting the compensation you need and protect your job.
When people suffer an injury at work, they often do not know where to turn for help. Some people are afraid to report the injury to their employer. Others have difficulty getting workers' compensation benefits, including authorization to see a doctor, or workers' compensation temporary disability benefits if they are out of work for a period of time. In some cases, the accident causes permanent disability, and the worker cannot return to his or her job. In other cases, the worker may need a period of time off from work to recover from their injury. Goldman Davis Krumholz & Dillon, P.C., will fight for workers' compensation benefits and protect your job, when necessary.
Representing Workers in Many Industries
Work accidents can happen in any setting, but some jobs are more dangerous than others. Accidents are very common in industries such as:
Construction
Manufacturing
Health care
Truck driving and delivery
Work accidents typically cause traumatic injuries, including fractures, amputations, brain injuries, spinal cord injuries and burns. While some of these injuries may heal, others leave workers with permanent disability.
In addition to workers' compensation, you may be able to file a separate personal injury suit against a negligent third party. If a party other than your employer was responsible for your accident, you can seek damages from them. In work accident cases, negligent third parties often include contractors, suppliers, drivers and  manufacturers. We will review your case to determine whether you can file a third-party lawsuit.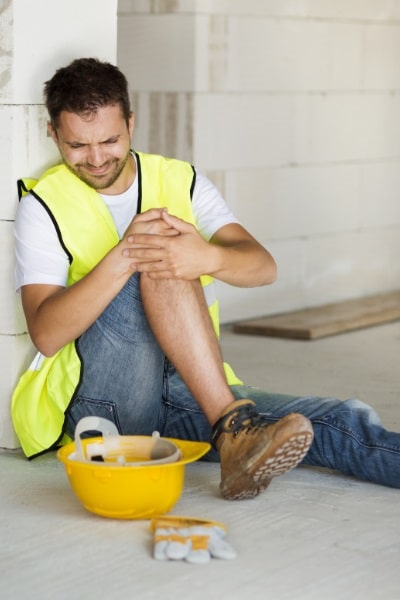 You Have Rights...
Together we can Protect Them!
Main Office
Three University Plaza
Suite 410-4th Floor
Hackensack, NJ 07601
Office:
(201) 488-2600
New Jersey Office
648 Newark Avenue,
Jersey City, NJ 07306
Phone:
(201) 656-5232
Main Office: Three University Plaza | Suite 410-4th Floor | Hackensack, New Jersey | 07601
Office: (201) 488-2600 | Fax: (201) 488-5059 | Email Us
© 2020 Goldman Davis Krumholz & Dillon, P.C. | All Rights Reserved.
Disclaimer | Site Map |Privacy Policy
With offices in Hackensack, New Jersey and Jersey City, New Jersey, the experienced civil litigation attorneys of Goldman Davis Krumholz & Dillon, P.C., serve all of Bergen County, Hudson County and surrounding communities, including Teaneck, Maywood, Bogota, Lodi, Fort Lee, Passaic, Englewood, Garfield, Elmwood Park, Clifton and Saddle Brook.
Business Development Solutions by Web and Cloud for Law Firms