The Offices of Goldman
Davis Krumholz & Dillon,

P.C.
  Hackensack and Jersey City

 2 Good Reasons Why You Should Contact Us to Represent You
One of the primary responsibilities of an attorney is to act as the advocate for the client.
Contact us today to be Your Advocate
(201) 488-2600
1. We Focus on High Quality 
Our lawyers are selective in accepting clients and cases; but when you become a client of our law firm, you become part of our family. Our firm's longevity is based upon a firm foundation of responsive, close, long term relationships with our clients.
2. Most Importantly, We Get Results
Below you can see for yourself the results of our advocacy for you as well as our experience. In today's legal practice, it is essential for attorneys to take a team approach, bringing diverse experience to each legal problem, with the finest technology and staff. 
What to Expect When You Come to Our Office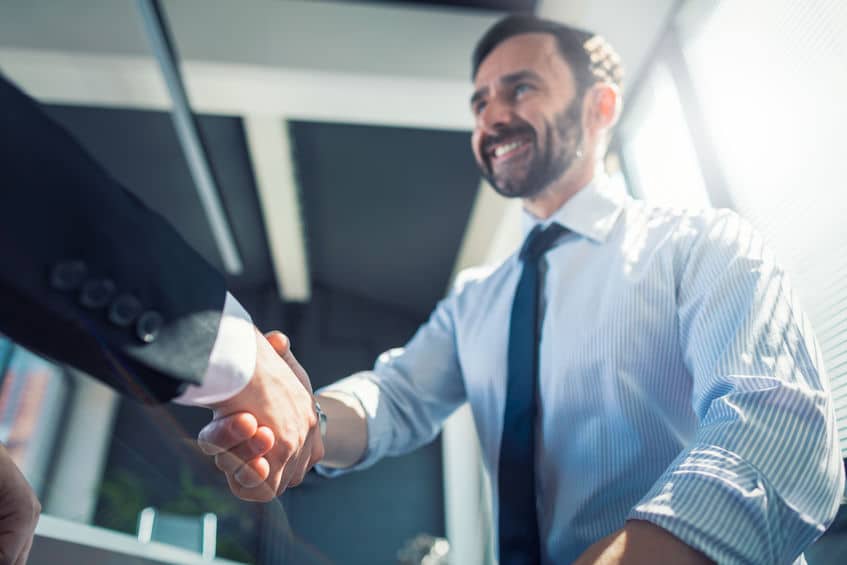 At Goldman Davis Krumholz & Dillon, we know the importance of individualized attention.  From the first time you contact our firm, you will speak directly to an Attorney who has the knowledge and experience you deserve.
Our firm has been representing individuals and businesses for over 40 years.
We will take the time to explore the various legal avenues from which we can assert a claim.
The firm has continuously represented individuals and their families who have been victimized by discrimination, sexual harassment or retaliation in the workplace, and automobile, construction, or fall down accidents or injuries.   Whether you have a business dispute, whistleblower claim, medical malpractice claim, tenure or unemployment matter, our number one focus will always be on you, our client.
We will be your advocates, seeking compensation for your injuries, lost wages, and pain and suffering.
Don't wait - Call us today to schedule your consultation
We will help you through this difficult time.
Se Habla Español
We cannot thank you enough for all of your help.  Your patience and guidance was so appreciated.  We enjoyed working with you immensely and we appreciate your offer to reach out when/if needed. 
During our initial consult with you we immediately respected and admired the fact that you were "human'.  We knew immediately that you were the attorney for us.  You maintained this quality the entire time and we greatly respect this.
With sincere thanks…
Attorney Paula M. Dillon's, attention to detail and knowledge of employment law is outstanding.
Ms. Dillon's integrity, professionalism, attention to client service and concise knowledge of employment law are just a few of her attributes, which makes her a remarkable attorney.
Attorney Paula M. Dillon, provided regular updates regarding my case, over a three year legal process and then my case came to a amicable end. Her incredible legal knowledge made a very difficult time in my life, easier to tolerate. 
I would like to take a moment to specially thank Ms. Paula Dillon, Esq. for standing by me and winning my case.
When I became wrongfully separated from my position at my former company, Paula gave me the tools, strength and support I needed to stand up and fight for myself, and I won.
In a world where we operate virtually, Paula and I had not met in person, but I instantly felt a connection, I knew right away I was with the right attorney. Before contacting Goldman, Davis, Krumholz & Dillon, I called a few firms but their process was to talk to the paralegal first who would then relay the issue to the attorney. At this firm Paula talks to you directly; that was important to me. Caring, smart, and swift to action are a few words I would use to describe Paula Dillon Esq. of Goldman, Davis, Krumholz & Dillon, P.C.
Most gracious thanks to the law firm of Goldman, Davis, Krumholz & Dillon, P.C.
"I would like to thank Paula Dillion for handling my case.  After unexpectedly losing my job of 26 plus years she advised me of my rights and how to proceed with my situation.  I cannot thank her enough for all your patience and guidance.  I appreciate how she handled my case in a timely manner so that I could start my new chapter in life.  I would highly recommend Paula and her firm." — Anonynmous
Paula was very caring, professional and understanding. I'm super grateful to have hired her as my lawyer. Highly recommend if you desire a lawyer with true knowledge and experience. She definately knows the game and knows what she's doing. I have absolutely no regrets.
–Armando Menocal
Paula Dillon is an excellent litigator and she doesn't let any other lawyer push her around. Her father, the late Alan Krumholz, created  body of laws in New Jersey and was one of the best lawyers.
–Michael Mickendrow
Contact us Today to Discuss Your Case
Hackensack Office
Three University Plaza
Suite 410-4th Floor
Hackensack, NJ 07601
Office:
(201) 488-2600
Jersey City Office
648 Newark Avenue,
Jersey City, NJ 07306
Phone:
(201) 656-5232